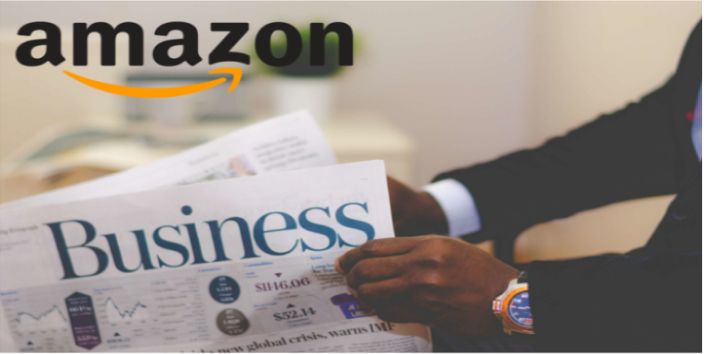 𝗛𝗼𝘄 𝘁𝗼 𝗳𝗶𝗻𝗱 𝗣𝗿𝗼𝗳𝗶𝘁𝗮𝗯𝗹𝗲 𝗣𝗿𝗼𝗱𝘂𝗰𝘁𝘀
The "Three Rules" are the best way to helping (roughly) measure profit
1.     Assume Amazon will take 33% of every sale
✓     This is for fulfillment fees and commission
2.     33% is the cost of your product
✓     This cost is for manufacturing and shipping logistics
3.     33% is your profit
✓     This is money you didn't have yesterday!
𝗛𝗼𝘄 𝘁𝗼 𝗰𝗮𝗹𝗰𝘂𝗹𝗮𝘁𝗲 𝗣𝗿𝗼𝗳𝗶𝘁 𝗺𝗮𝗿𝗴𝗶𝗻: 
The amount of money you make after all costs of production and selling are considered
✓     For example, if you sell the product for Rs.1500, it costs Rs.500 to produce your product, Rs.500 in Amazon fulfillment fees, and your profit margin is Rs.500 (33%)
✓     Don't get too emotionally attached to your product
✓     A good product is just a good product if it sells
✓     Give your new product about half year to reach your target profit before turning to something new
✓     Less is more. Keep your product library relatively low (10-20 products total)
✓     Remember, 80/20. Often 20% of your product selection is making up 80% of your profits
𝗛𝗼𝘄 𝘁𝗼 𝗰𝗿𝗲𝗮𝘁𝗲 𝗮 𝗴𝗼𝗼𝗱 Amazon 𝗽𝗿𝗼𝗱𝘂𝗰𝘁 𝗹𝗶𝘀𝘁𝗶𝗻𝗴:
✓     Your listing is your flyer; your chance to make a great first impression with customers
✓     Public-facing components:
·        Images
·        Title
·        Bullet Points
·        Description
·        Video
·        A+ / PPC content
✓     There are likewise in the background parts to your listing (Only visible to search processes) which will help you rank
𝗛𝗼𝘄 𝘁𝗼 𝗱𝗿𝗶𝘃𝗲 𝘁𝗿𝗮𝗳𝗳𝗶𝗰:
✓     Traffic: the buyers that visit your product listing on Amazon
·        The most ideal way to generate traffic is by utilizing specific keywords in your listing, specific Amazon ad programs, and knowing how to send outside traffic (from off-Amazon) to your listing
✓     "Reviews are the cash of Amazon"
·        Most Amazon buyers end up purchasing the products with the most reviews (and most positive reviews)
✓     Amazon keyword research is key to ranking at the top of Page 1 Amazon search results
✓     Keys to drive traffic
·        Keyword demand – This is where you will find out product opportunity
·        Profits – Aim for 20%
·        Relative rank: Which keywords do you rank for relative to your competition?
✓     ROI – Return on investment
·        If you getting 150% ROI, its' mean you're putting Rs.1000 and getting back Rs.1500
·        150% ROI is a good target to aim for
✓     Cash flow management
·        Managing when you need to buy more inventories, invest in advertising, etc.
𝗦𝘁𝗮𝗿𝘁𝗶𝗻𝗴 𝗮𝗻 𝗔𝗺𝗮𝘇𝗼𝗻 𝗯𝘂𝘀𝗶𝗻𝗲𝘀𝘀 𝗰𝗮𝗻 𝗯𝗲 𝗱𝗶𝘃𝗶𝗱𝗲𝗱 𝗶𝗻𝘁𝗼 𝗮 𝘁𝗵𝗿𝗲𝗲–𝘆𝗲𝗮𝗿 𝗽𝗹𝗮𝗻:
✓ 1st Year: Learn and make your mistakes
✓ 2nd Year: Optimize and add products
✓ 3rd Year: Organize to sell your profitable Amazon business