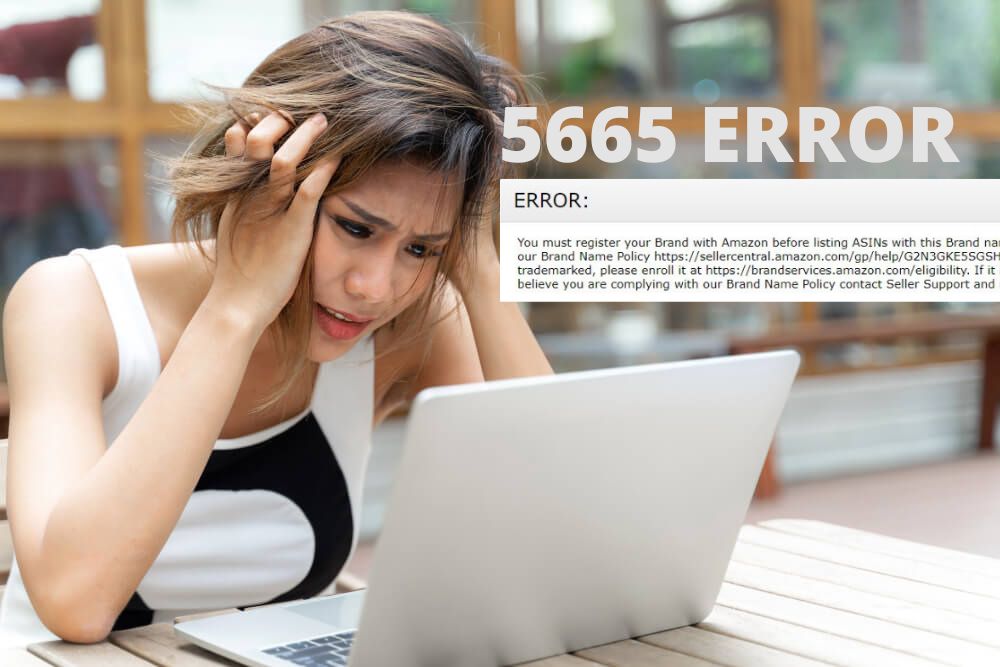 When does the error occur In Product Listing?
The error occurs when sellers create new
Amazon Product listings
for products that have not been brand registered yet.
What does 'Error Code 5665' mean?
Error code 5665 means that Amazon wants proof that you are the brand owner of a product before you create a listing under that brand name. Amazon does this so that only verified brand owners can sell their products, thus protecting sellers from listing hijackers.
Why does error 5665 occur?
Well, this is the confusing part. Amazon allows sellers to list and sell their products without having a trademark or a registered brand. This allows sellers to launch new private label products quickly, even if they don't have a proper brand yet.
The problem is listing hijacking: Some people identify successful products that don't have a registered brand, create new listings for the exact same products, and start selling them on Amazon, competing with the product owner.
In order to avoid listing hijacking, Amazon needs to make sure that the seller listing a new product is the owner and not a hijacker. For that reason, if you create a listing for a new product under an unregistered brand, you'll get error code 5665, asking you to provide proof that you are the owner.
How to fix 'Error Code 5665'?
We have listed below a few simple ways to deal with the error. Select the solution that suits you and follow the steps.
Send photos that trove you are the brand owner
This is the best solution for error code 5665. Use it if you already have the product in your possession.
1. Take a few photos of your product and its packaging from different angles showing the brand name, while holding the product in your hand or placing it on a table. Make sure the photos clearly show your brand name.
2. Name your product photos appropriately and save them as JPEG files rather than as PNG.
3. Open a case in your Amazon Seller Central Account mentioning error code 5665.
4. Attach the photos of your product and/or its packaging, to your Amazon Central case.
After accepting your proof, Amazon will give you the go-ahead to add your brand name to your listing.
Fix error code 5665 without sending photos of your product:
If you're in a hurry, or if you want to avoid sending photos to Amazon, you can try to create a
Amazon product listing
without a brand name.
1. Go to Seller Central and create a new product listing.
2. In the brand name section, enter N/A, NA, generic, TBD, or an abbreviation of your brand name.
3. If you later want to update your Amazon listing with your brand name, you can open a case in your seller account and submit proof that you are the brand holder.