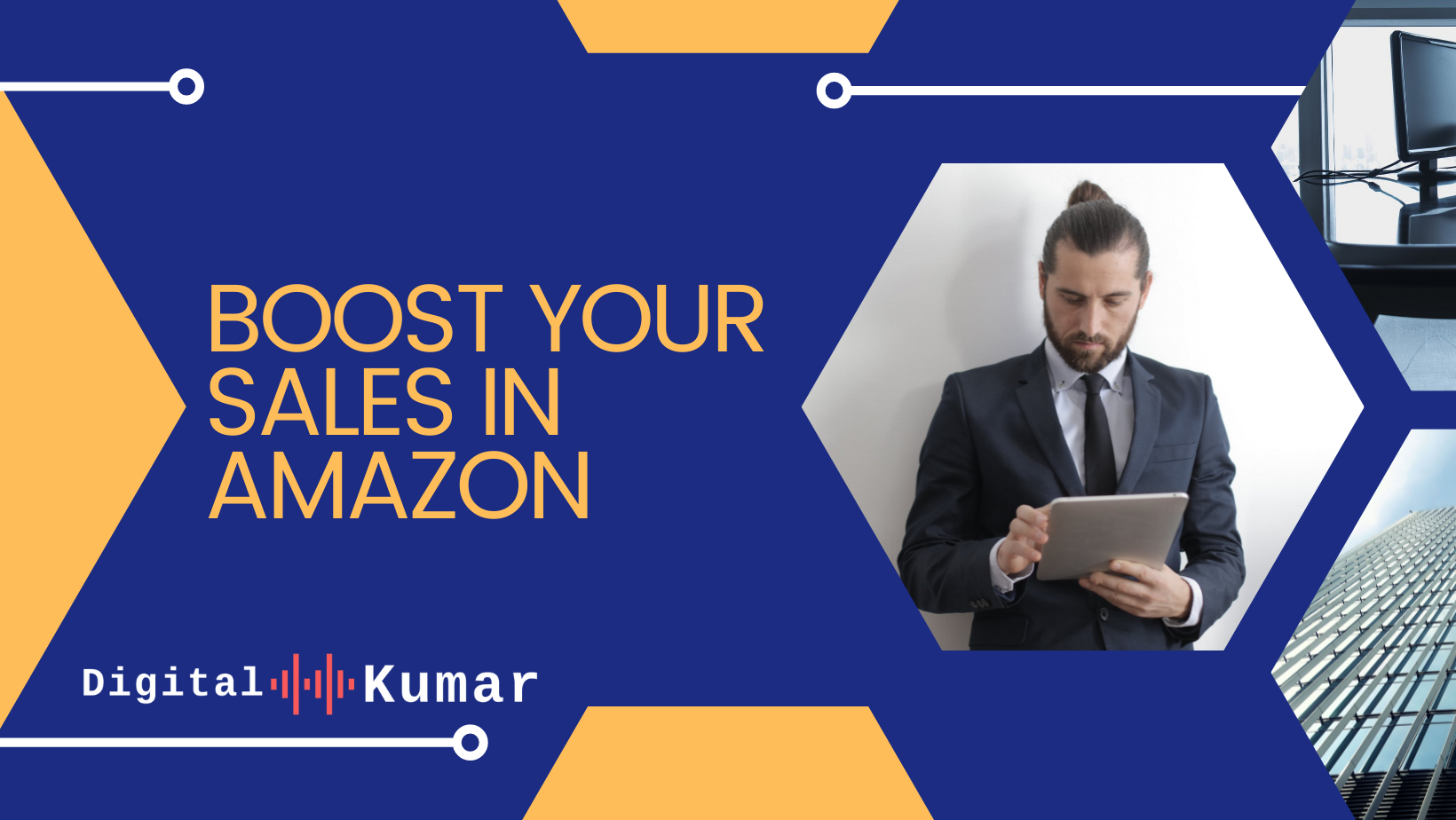 Boost Your Sales in Amazon
As you are a new entrepreneur and want to sell your product to the maximum number of customers then there is a great platform you have that is Amazon Seller Central., you can be able to boost your sales. To increase your sale on Amazon, you have to enhance the quality of your product.
To increase sales in Amazon you have to embellish your product to a standard level that can attract the customer.   You have to do the following
Branding and Packaging:
Branding and Packaging are very much necessary for the sale of new products. The product should be eye-catching and the brand name should have the power to tempt the customer. Branding means giving a name to the product. The product should be new as well as have a tempting name. The brand name creates the identification of the product. The quality of the product should be seen through the brand name. The brand name should be created in such a way that it can stand with the competitor without any hesitation. You have to create a unique and rare brand name that adds the flavour of your brand within it.
Packing is very much an important part of selling packaging used nowadays for the sale and promotion of a brand. An attractive packing always attracts the customer. The packaging should be in such a colorful and fine material that enhances the quality of the brand. So, creative packing must be required to sell your product in the market.
Tempting product photos:
Products photos always attract the buyer. Product photos must be clean and it gives a true reflection of the product from multiple angles. It shouldn't be more fancy or edited. Try to give a real picture of the product. Pictures of the product always tempt the attention of the buyer.
Pricing Strategy:
Pricing strategy is a significant part to sell any product in the market. As in online shopping people generally prefer cheap products.  it doesn't mean that people would not buy expensive things. If you are providing quality that your product will definitely sell in the market. But you have to fix your price as the market rate of the related product. As in online, you have to change the price of the product is a definite interval. It makes your competitor confused and makes your buyer interested to purchase the product.
Content and creativity:
Product content is very much needed. The buyer purchases the product after going through the content. Online shopping content is very much necessary. You should design your content creative language which is easy to understand by the buyer as well as some other rare features which make your product different from your competitors. So content description may be the same but your word should be creatively arranged to attract the eyes of the buyer. The content should put a long-lasting image of the product.
Amazon SEO:
Amazon SEO should be very easy to remember and easy to search.  The full form of SEO means 'Search Engine Optimization". Amazon SEO is needed to search for a product easily online. As buyers, they don't like to spend more time searching for a product. They always want immediate results from the product. So Amazon SEO is helpful to search your product easily.
Keyword Strategy:
Keyword strategy is helpful for the buyer to search for any product easily. The keyword should be very common and rare. As on online shopping, all types of buyers are there, they search for any product with the common keyword. Yes, you have to fix a common keyword to reach your product easily online.
Amazon Advertising:
Amazon Advertises its product on different online platforms. Your product should be as tempting as Amazon advertising will be helpful for you. Amazon Advertising is very much helpful for you to sell your product online but you have to make your product as tempting and rare as others that it must attract the eyes of the customers.
Customer Reviews and Rating:
Customer Review and rating always play a significant part in the sale or purchase of any product in the market. Buyers always go through the customer review and rating before buying any product. So as a seller always check the reviews and ratings of the customers and work out on that. If you have to establish the best image in the market, always improve the quality of your product as per the demand and requirement of the customs is always super most to sell any product in the market. As in online shopping customer, reviews and ratings are the features which encourage your products.
New Product Launches-
You should have knowledge of new product launches on the market. You should go through the content, packaging, and price list of the new product which is your competitors. It gives you the knowledge to improve your own products as per the standard of the market. You shouldn't go much high or much lower as per the market standard. It may affect the sale of your product. So always maintain the market standard and quality of your product.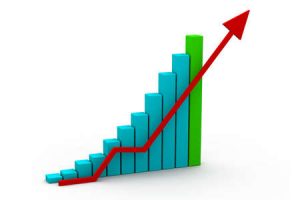 Frequently Asked Questions:
Sales on Amazon can be increased by different techniques such as a  standard brand name, standard packaging and attractive photos, and Amazon Advertising, and also your product has an easy delivery process. People always keep their eyes on the delivery charges. You should fix delivery charges which should not be more expensive than the products. You have to fix the product price also as per the market rate because online it is very easy to check the other product of the same standard so as a seller you have to think of yourself as the customer.
How do you sell on Amazon?
Ans: To do sales on Amazon you have to open an Amazon seller account. In Amazon you have to there are two types of Amazon seller accounts.
      Professional seller Account
      Individual seller Account
If you have a large business and you want to spread your business outside your city or state then you have to create a professional seller account. To sell a large amount of product and to popularize your product in the market you have to open a professional seller account. Otherwise, you can open an Individual Seller Account for the individual who has some typical products to sell on the market at a time. It is not useful for the purpose of long-term business. Individual Seller Account is useful for small businessmen who are selling less than 40 products in a month.
How do I get more customers on Amazon?
Ans: It's very easy to get more customers on Amazon. To get more customers you have to reach the maximum number of customers. You have to promote your products on different platforms such as in social media, your SEO should be at a high rank in search engines, link your Amazon linking in different websites or related blogs of your products. As it's a virtual platform so you can give different offers weekly or monthly on different social platforms or websites as well.
Does FBA increase sales?
Ans: Yes, FBA (fulfillment by Amazon) helps to increase Amazon sales.FBA(fulfillment by Amazon) is the service that takes care of the delivery and returns of the products. To purchase any product delivery and return policy always play a significant role. In online shopping, people are more conscious about the product materials and schemes provided by the company. So, make an outline of how you want your return product to be handled. If you will use FBA (fulfillment by Amazon) then return and disposals are handled by Amazon. It is more useful for you to provide quality service to the customers.
Why are my Sales down on Amazon?
Ans: The sales may suddenly down on Amazon, it has a certain reason. If your product gets negative feedback then it's affected your sales very badly. Another reason is that your product is not suitable for the demand of the time and customers. As some products should sell in certain seasons or a specific time or as per the demand of the customer. As you have to be aware of unauthorized and counterfeit sellers who may duplicate the listing of your products. It may happen that the SEO of the products, not optimizing your Amazon product listing in search engines. To increase the traffic of Amazon listings and to boost your sales on Amazon, you have to be active in different activities related to your product sale on Amazon.