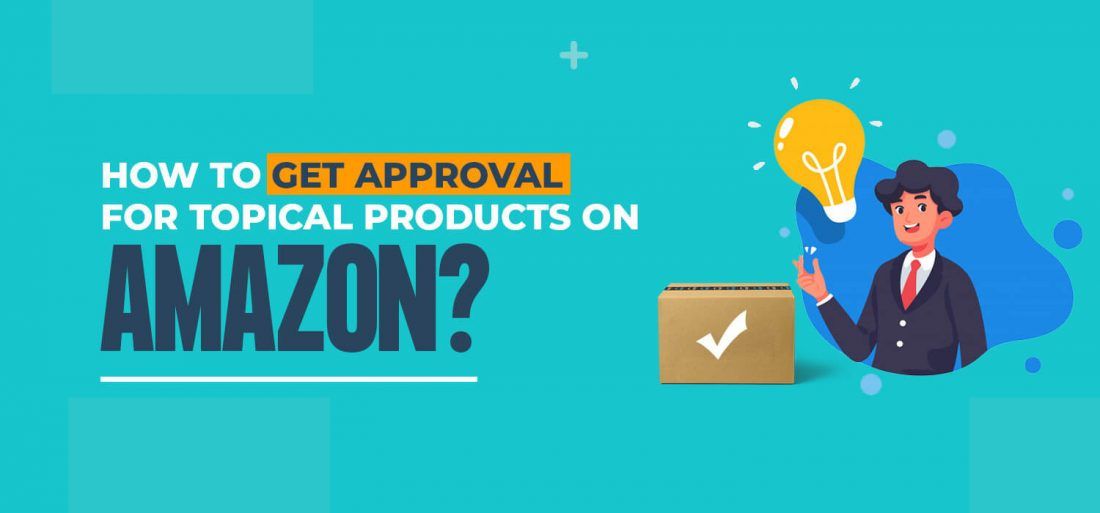 𝐆𝐞𝐭 𝐀𝐩𝐩𝐫𝐨𝐯𝐚𝐥 𝐟𝐨𝐫 𝐑𝐞𝐬𝐭𝐫𝐢𝐜𝐭𝐞𝐝 𝐏𝐫𝐨𝐝𝐮𝐜𝐭𝐬 𝐎𝐧 𝐀𝐦𝐚𝐳𝐨𝐧
If You wish To Sell Restricted Product and Do Amazon Product Listings In this Category Follow all these  , The application process is pretty much the same for topical products on Amazon and the other restricted items. Before you begin with your application process for topical products, ensure that you meet these requirements.
𝟏. 𝐏𝐑𝐎𝐅𝐄𝐒𝐒𝐈𝐎𝐍𝐀𝐋 𝐒𝐄𝐋𝐋𝐄𝐑 𝐀𝐂𝐂𝐎𝐔𝐍𝐓
𝟐. 𝐒𝐄𝐋𝐋𝐄𝐑 𝐀𝐂𝐂𝐎𝐔𝐍𝐓 𝐇𝐄𝐀𝐋𝐓𝐇
If you're an FBM seller fulfilling orders by yourself, these factors are much important for you. Make sure you monitor and meet these metrics:
Order defect rate: < 1%
Pre-fulfillment cancel rate: < 2.5%
Late shipment rate: < 4%
𝟑. 𝐏𝐔𝐑𝐂𝐇𝐀𝐒𝐄 𝐈𝐓𝐄𝐌𝐒 𝐅𝐑𝐎𝐌 𝐀 𝐑𝐄𝐏𝐔𝐓𝐀𝐁𝐋𝐄 𝐖𝐇𝐎𝐋𝐄𝐒𝐀𝐋𝐄𝐑
Amazon requires you to show the combined purchase of at least 10 units. So you need to purchase at least 10 products in three different restricted categories to apply for ungating.
Ensure that those products are within the restricted category you want to sell. Also, make sure you select ASINs that are already listed on Amazon.
Here, the purpose of purchasing products from the wholesaler is to get ungated not to make a profit on these items. So you can choose low-mid value items instead of high-dollar items.
𝟒. 𝐈𝐍𝐕𝐎𝐈𝐂𝐄
When purchasing from a wholesaler, make sure you use the exact details that match your Seller Central account. Verify your email address, phone number, address, and name.
𝟓. 𝐏𝐇𝐎𝐓𝐎 𝐑𝐄𝐐𝐔𝐈𝐑𝐄𝐌𝐄𝐍𝐓𝐒
Photos of the topical products or their packaging requirements:
➤ Live photos, rather than computer-generated images
➤ Clearly display all sides of the product or packaging
➤ Include model number, product name or both
➤ Include the name and physical location of the business or manufacturer
➤ The information must be in the country's local language.
All set, now it's time to apply and get approval!!
𝐇𝐎𝐖 𝐓𝐎 𝐀𝐏𝐏𝐋𝐘 𝐅𝐎𝐑 𝐓𝐎𝐏𝐈𝐂𝐀𝐋 𝐏𝐑𝐎𝐃𝐔𝐂𝐓𝐒 𝐎𝐍 𝐀𝐌𝐀𝐙𝐎𝐍
Once you have your documents ready, it's time to submit your application.
1. Log in to your Amazon Seller Central account.
2. From the Inventory menu, select "Add a Product."
3. Search for the item you want to sell.
4. Click the Listing limitations apply link next to the item.
5. Click the Request Approval button to begin the application process.
You'll get a confirmation email whether your application is approved or not. Also, you can check the status of your application in the "Selling Application Status" tab.